IMMERSIVE HOME THEATER
The next level of entertainment for your home.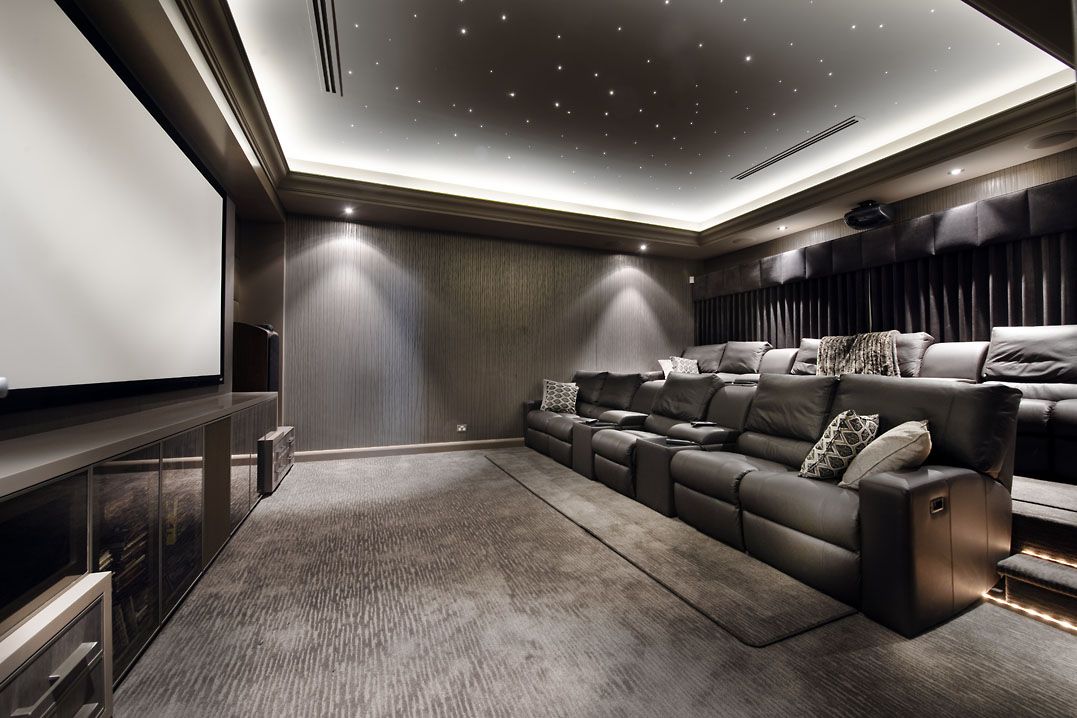 4K Laser Projection, 3D Surround Sound, D-Box Motion Seating
Impress Audio creates luxurious home theater rooms with incredible interiors, engineered acoustics, and the world's finest brands to deliver an unmatched immersive experience. Our home theaters are a perfect way to enjoy films, sports, streaming, multi-channel audio, and gaming within the privacy of your own home.

We leverage our experience in engineering and acoustic science in planning out ideal room dimensions, sound treatments, and equipment based on your desired screen size, seating capacity, and room usage. Our interior designers will work closely with you to ensure your space looks unique and shows off your design aesthetic.

Visit our experience center for a truly immersive demonstration and to learn more about the latest home theater technologies including 4K Laser projection, HDR, 3D Surround Sound: Dolby Atmos, Auro-3D, DTS-X, and D-Box motion seating. Please contact us to find out more and to schedule a consultation.
Space Visualization
Optimal Dimensions & Usage
Interior Design
In-House Design Team
Construction
Renovations and New Builds
Sound Proofing
Minimize Noise Leakage
Immersive Audio
Atmos, DTS:X, and Auro 3D Audio
4K Video
Laser Projection & Televisions
D-BOX Seating
Immersive Motion Seats
Automation
Smart Phone or Tablet Controls
Streaming Distribution
Enjoy Films Everywhere